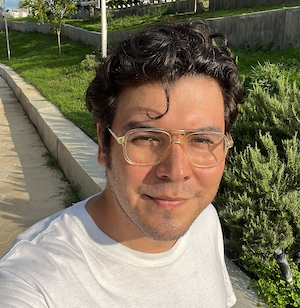 Calling Entrepreneurs & Agency Owners.

Launch your SaaS with High Level!
Hello, I'm Jorge Diaz, the main purpose of this letter is to offer you my help.
Keep reading.
Discover the Secrets of Launching a Lucrative Digital Marketing Agency. This can be achieved selling Go High Level.
Your SMMA Agency or Digital Marketing Agency is suffering because your clients only stay with you 3 to 5 months.
Then, they stop paying you.
Your digital marketing agency is a big EXPENSE to your clients (you charge $1,000 to $3,000 USD per month).
You need to sell them your own software with your own brand.
You can charge them $100 USD to $200 USD per month for your OWN CRM and Digital Marketing Automation Tools. 
$100 USD per month it´s $1,200 USD per year per customer. 
Your customers will not cancel you, once you are an essential tool in their business.
See this image… High Level enables you to become a Software Company without code.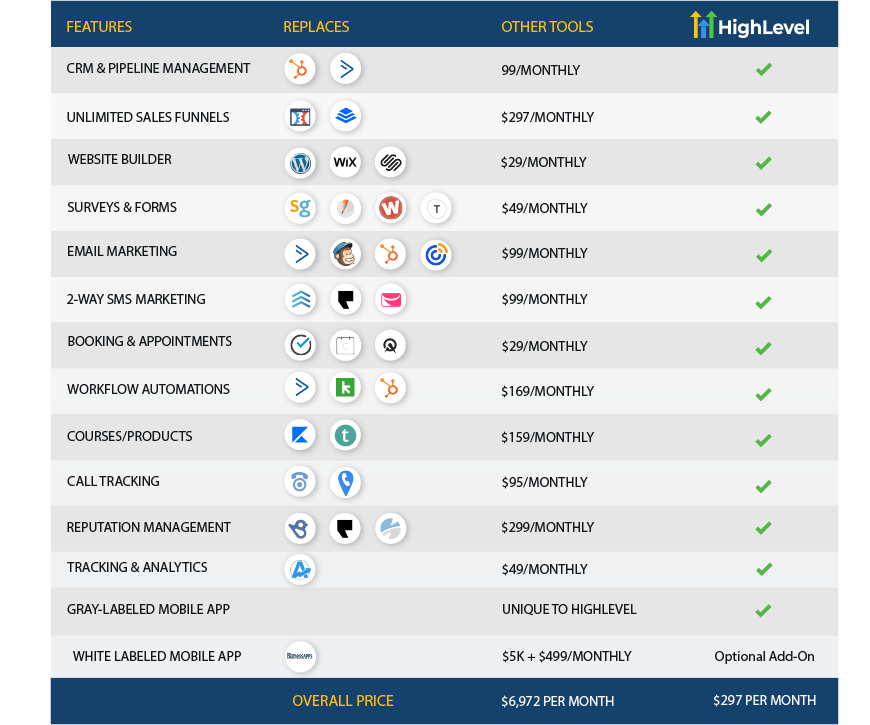 The best part is this:
You only pay $297 per month (or $497 per month) and you can have unlimited clients, and you still pay $297 per month (or $497 per month).
Let's say you sell 1,000 accounts of your Branded High Level account at $100 USD per month. That's $100,000 USD per month or $1,200,000 USD per year Software Business.
Remember you have unlimited client accounts (or use it for your own business) just with a low monthly payment of $297 per month (or $497 per month).
Do you want to achieve your goals this year?
I would love to help you achieve this type of success and I want to do it completely for free.
Right now, you're probably stuck in this:
The good news is that, whichever it is, I can create a plan for you to build a 7-figure digital marketing agency from the convenience of your home.
…and I will do it for you for FREE.
Receive my FREE Help…
Let's schedule a time to talk to you this week, it could be today itself.
In that call, I will present the plan to help you solve the 4 things mentioned above.
This plan will allow you to achieve your financial goals for the rest of the year…
…this year you could make more money on the internet than what you have made in the last few years dedicated to it.
The plan we design together will be simple, clear, and easy to follow.
My system works, and I know that if we work together, you will generate money!
Lets not forget… This is NOT for everyone.
This is NOT for everyone.
These are the people I can help:
You have a strong intention to provide real value to your customers.
You are someone who takes action and knows that your success depends on your work.
You have high integrity and really want to serve your customers
You are ready to create a business that gives you financial freedom and earn thousands of dollars a month.
This is how it works
As I said, this is free.
This is what you have to do:
You will be taken to an application where I ask all sorts of invasive questions about your situation in your business.
Well…
They are not that invasive.
I want to make sure I can help and we are compatible.
To share this information with you, I need to know if we are compatible so as not to waste our time.
The application will come to my email, and one of two things will happen.
Possibility Number One: I will decide that I CANNOT help you and I will let you know politely.
Possibility Number Two: I will decide that I COULD help you and schedule a call to talk to you.
If that happens, you will receive a very valuable vision and a strategy session where you can see exactly how the system works to Launch a Lucrative Digital Marketing Agency with Software.
The call is about 30 to 60 minutes, and you can get some suggestions on how to apply what I share with you immediately.
Remember, this is free.
I will review the requests as they come in, and if you are the first to apply, you will be first on the list.